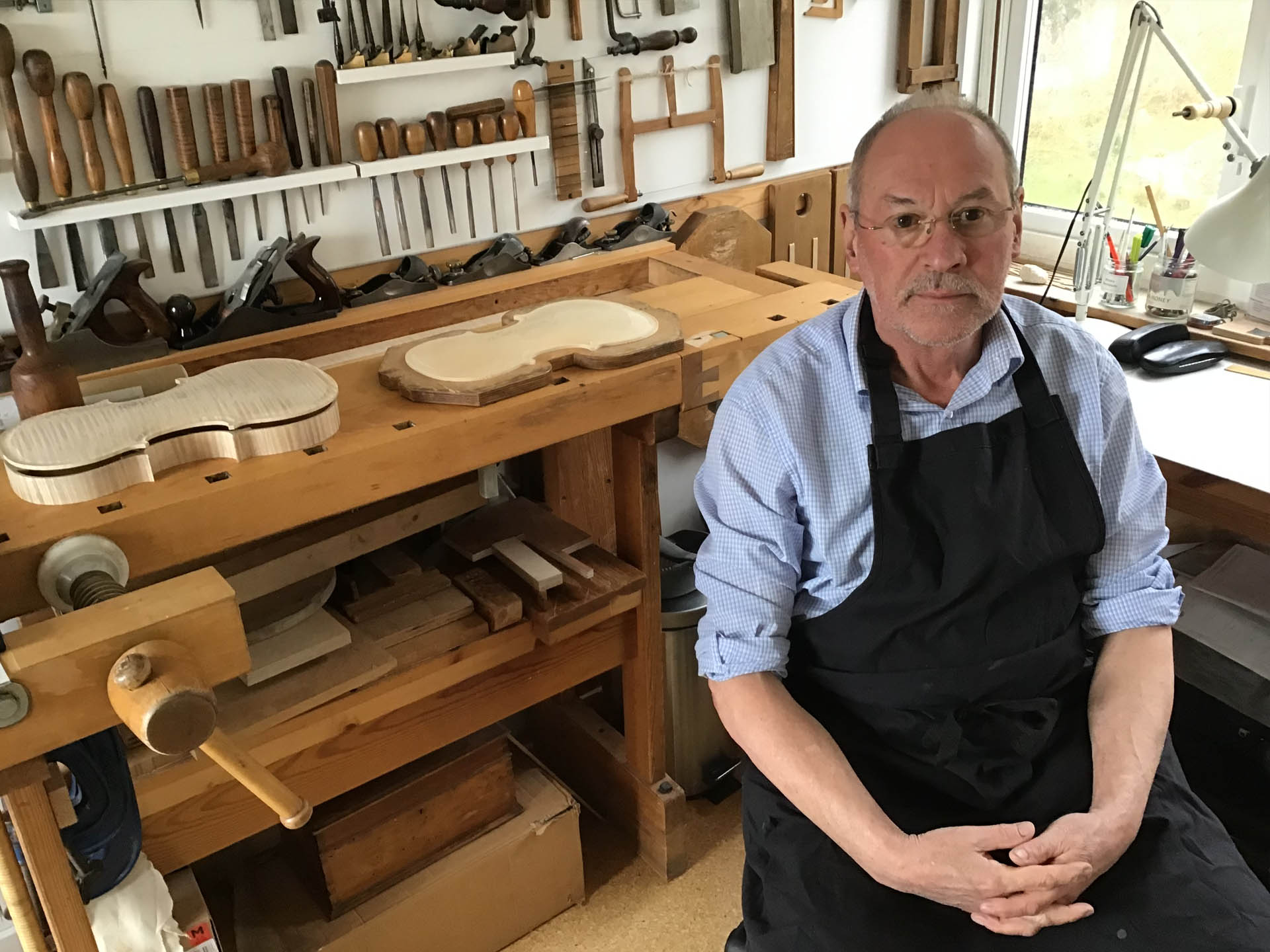 Paul Bowers is regarded as one of Britain's finest violin makers and restorers.
He studied at the Newark International Violin Making School graduating with distinction. He was soon winning awards in major violin making competitions which helped to establish him as one of Britain's leading contemporary makers.
Paul started his own workshop over twenty-five years ago, producing a limited number of fine, handmade instruments per year. His violins, violas and cellos are played by musicians across the world.
Paul's work is inspired by the great tradition of 17th and 18th century Italian violin making. He uses design principles and workshop practices from this period to create instruments for today's musicians.
Paul Bowers instruments have a rich and colourful timbre throughout their range.
They are noted for their ease of response, evenness across the strings, and for their power and projection.
Each instrument is individually made, and in the case of commissioned work, Paul likes to work closely with players, discussing their needs and requirements, as well as choice of wood and fittings.
Violas are made in a range of body lengths to suit the individual player, whilst maintaining the optimum string length where possible.
Violins, Violas and Cellos can also be made to Baroque, Classical or Transitional specifications to meet period performance criteria. These instruments are based on careful study of the best extant examples.
There has been a renaissance in traditional handmade violin making over the last four decades. It is now possible to purchase a fine handmade instrument that meets all the artistic demands of the most discerning musician.
Furthermore, new instruments have the great advantage of being in pristine condition and of known provenance. In addition, their price does not include any inflated mark up for an antique value they have yet to acquire.
Materials:
Paul Bowers uses only the finest quality European spruce and Bosnian maple in the construction of his instruments.
This is obtained as rift cut wedges from specialist suppliers, and is slowly air dried over several years to ensure stability.